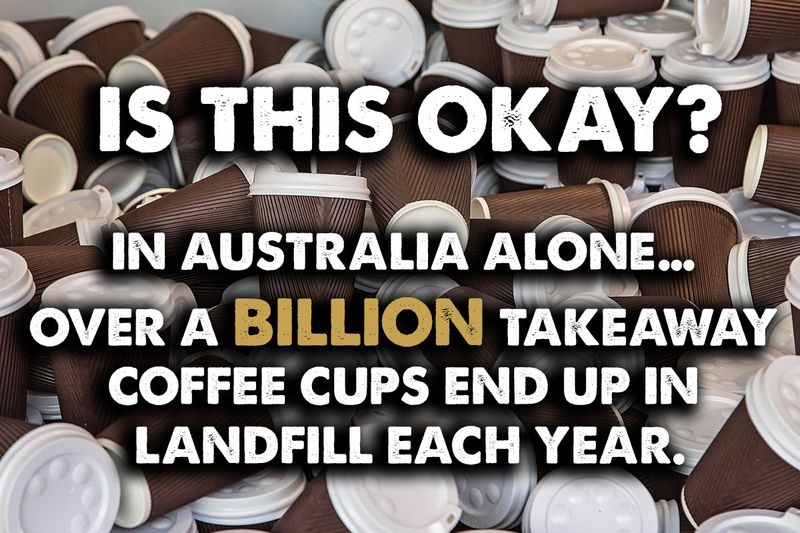 Would You Choose A Reusable Takeaway Cup Over A Single Use Cup If Given The Choice?

We NEED your support. Cafe owners want to be sustainable, but need assurance that people in their community will support and use a more sustainable option. Give your support so we can reduce single-use cup wastage across the country.

GO2CUP is offering Australian cafe's the resources to offer washable, reusable takeaway cups with convenient return points to combat the unsustainable waste crisis caused by single-use takeaway coffee cups.

Pledge Your Support Today:
"I SUPPORT THIS CHANGE"